Christmas came and went in a flash. Pat and I not only had both sets of my parents here, but also his cousin and her boyfriend came to visit. My sister and brother-in-law traveled to the Virgin Islands on holiday, and we were left with their pup, Abby.
Mostly I enjoy Abby. She has more energy than I do, which can be challenging at times, but usually can be diminished with a few sprints in the back yard. Last Thursday this was not the case. She kept me up until 2 am... Pat slept on the couch. By the time she had brought me to tears I decided to wake Pat in hopes he would know what to do. He didn't. She finally nested herself in a beach towel and fell asleep. Separation anxiety, gets ya every time.
My mom and John got here Thursday and stayed with us Friday. It was a blast. We drank wine until the wee hours of the morning, or so it seemed. And on Saturday, my dad and Lisa arrived to spend Christmas eve with us.
I made a terrible frozen Lasagna for dinner (which stayed cold) and I burnt the bread. I would say, besides the wine and salad, I ruined Christmas. It is so unlike me to not have a Christmas Eve dinner planned, but I could have never planned for this Christmas. I never have felt this behind and chaotic. Still, we watched The Muppet Christmas Carol as I always do on Christmas, much to everyone's chagrin, and drank champagne and had Christmas cookies. Pat and Dad fell asleep. Lisa tried to be enthusiastic as I recited every line and lyric.
However, Christmas was as Christmas should be, a time for family and love. We awoke Christmas morning and had mimosas (thank God). Once I had less of a hangover, we spent the afternoon with Pat's family and the evening with my Mom, John and Grandparents. A traditional ham dinner was shared and love was in the air.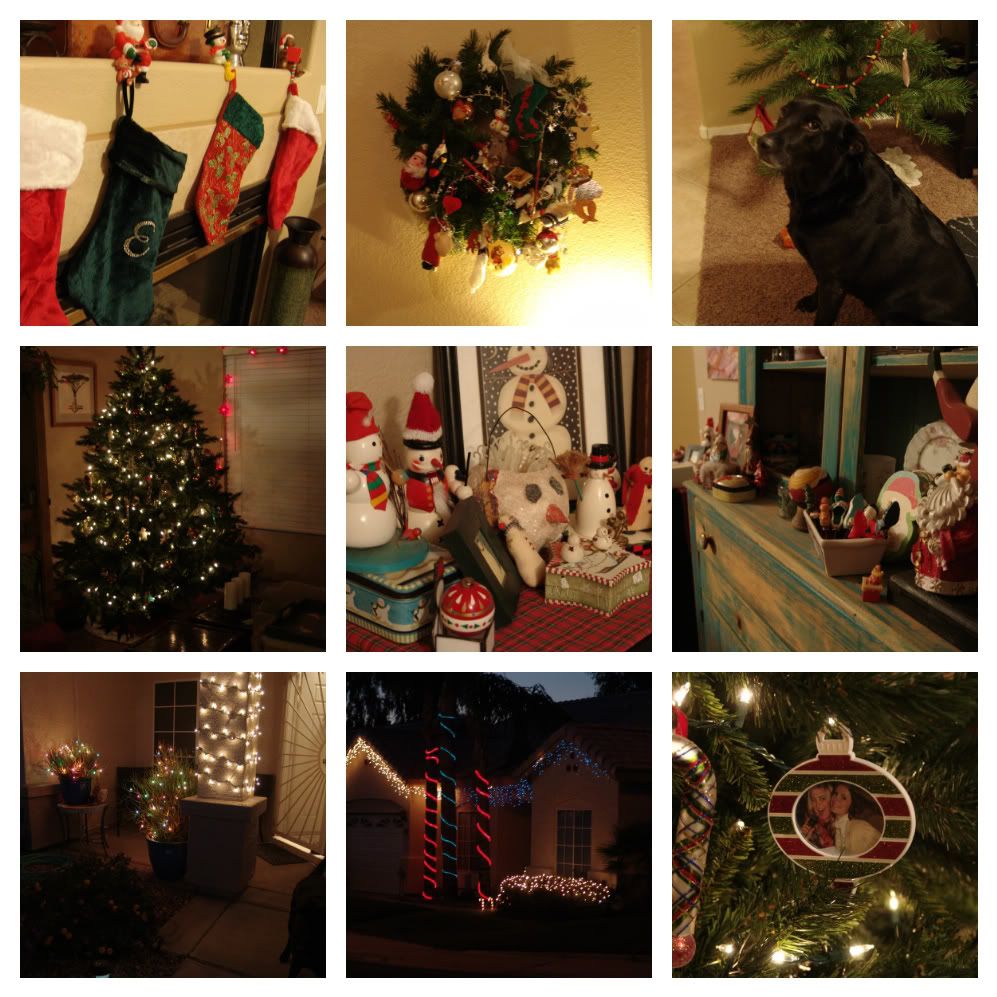 Although I can't wait for 2012, I am eager to hold on to this Christmas, as I feel it is the last one of its kind. Children are coming, whether they are ours or nieces and nephews and I will no longer be the only one looking forward to Christmas jammies, traditions, Santa, carols, decorating trees and houses...
so merry Christmas to all and to all a good night!