Pros:
Each girl finds a fit she is comfortable and confident in- we all have different bodies, how could one dress be flattering on every girl?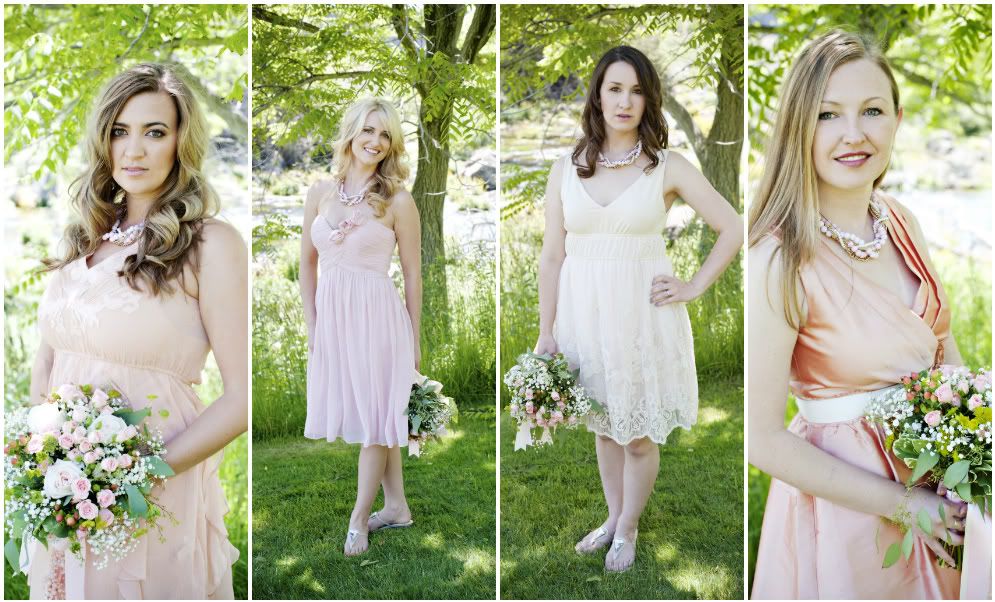 Each girl gets a color she looks best in (within a range)
Makes your wedding more personal
The gals can do something to match your wedding theme too! Vintage, cocktail, modern, the options are endless! (My girls went for a garden-vintage theme)
If your gals are scattered across the states like mine were, they don't have to worry about which store they can get THE dress at, and which dye lot was used, is the right dress going to come in at all? Etc.
It can be in their price range. There is nothing worse than have to make your friends charge for your day.
They just might wear that dress again!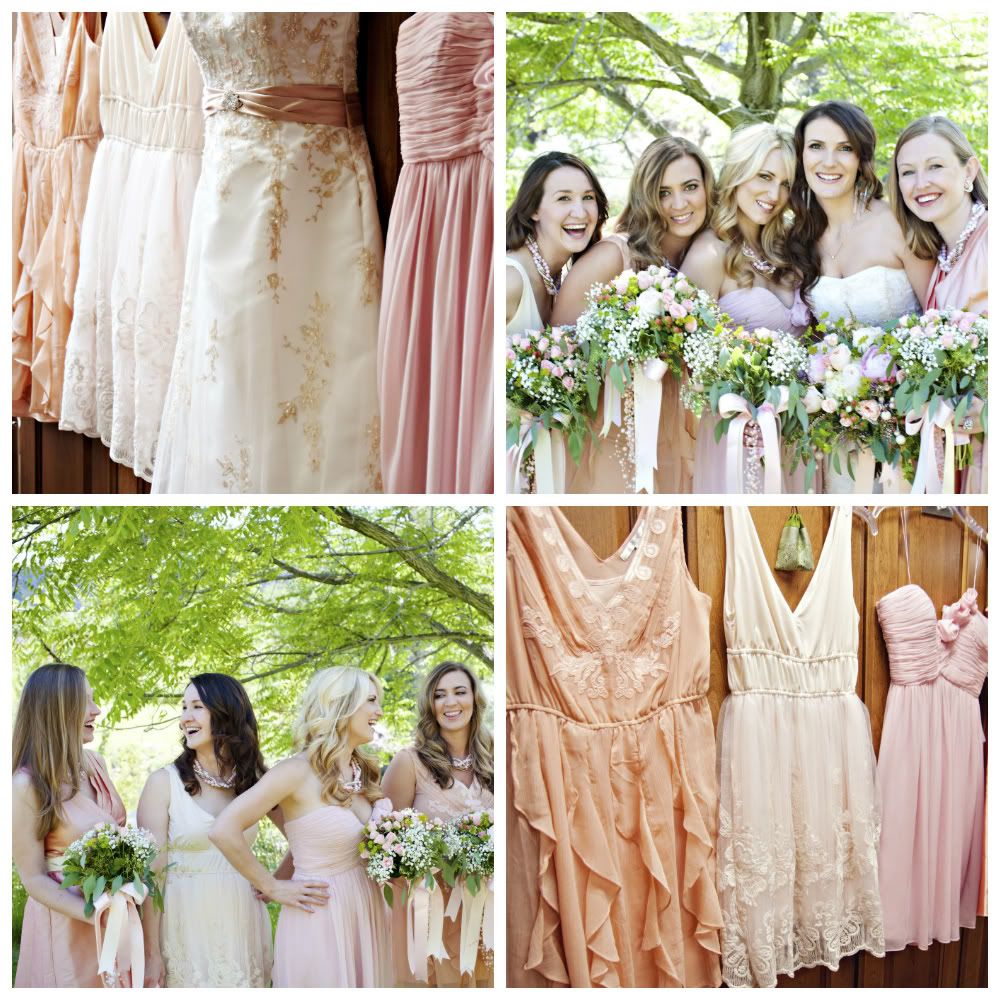 Cons:
It can really stress your girls out picking out the right dress. The pressure is on them instead of you, and sometimes your gals may just rather you pick for them. Talk to them to see if they are up for the challenge!
They have to send you pictures for approval. I received so many emails and picture messages with the dresses... I really liked that part because I never get to see these girls anymore.(I suppose this could be a pro or a con, depending on your stress level) I would love to share a few of the horror stories, but I might get shot...
Online shopping isn't the best suggestion. I suggested ModCloth to my girls because there are so many amazing dresses on there, but none of them worked out, whether it was the wrong color, too short or too revealing. They all found their dresses at Dillard's, Macys, and other major department stores. If you are a frequent online shopper, and you know what you are dealing with, then I say go for it!
Tips
:
Get them a few pieces to unify them. I did matching necklaces and shoes- these also served as their bridesmaids gifts.
Necklaces: Forever 21 Shoes: White House | Black Market
Give your girls some examples, options and a good idea of the color range you have in mind.
Give them some freedom, they have your best interest at heart.
Here is our Wedding Party. I think it was a great group, and I really love how all the photos turned out with the mis-matched dresses.
photos by: Stephanie Patterson