Ingredients:
1 Package of Rice noodles
1 Onion
3 Cloves of Garlic
1/3 of a Cabbage- Sliced
2 Cups Chicken Stock
2 Stalks of Celery Chopped
1-2 Carrots Chopped
1 Green Onion
1 Tablespoon Soy Sauce
Olive Oil
5 Tablespoons of Curry (optional)
Chop your onion and crush your garlic, then chop that up.
Throw some oil in your wok and toss your onion and garlic in and saute them.
The onion and garlic should pop and sizzle for some time. (My cat attacks my legs when I cook onions. It makes her eyes burn)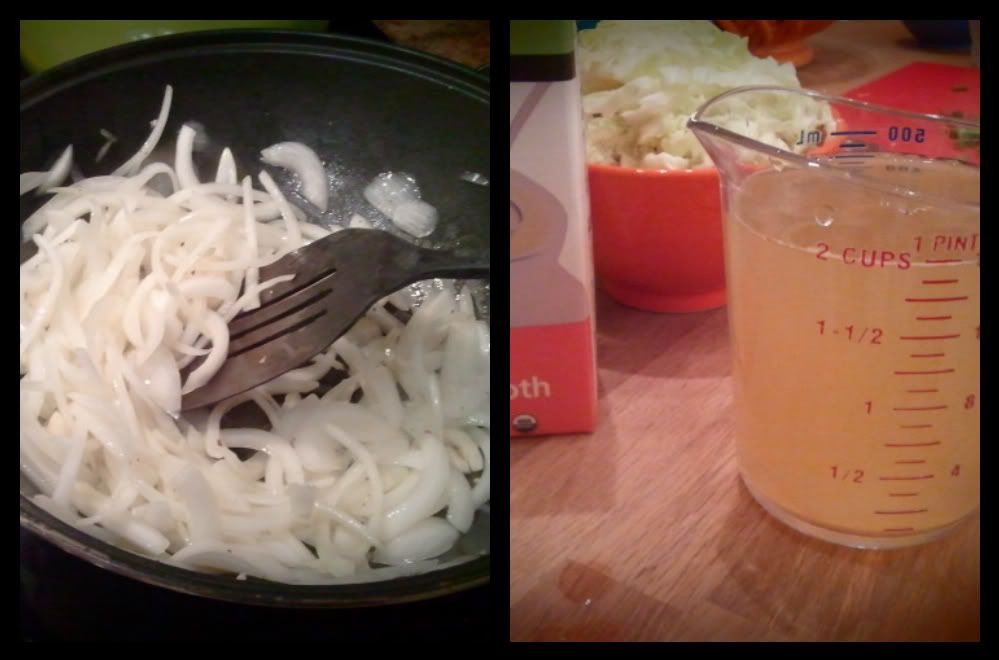 After your onions are nearly browned, add your chicken broth.
Throw in the rest of your chopped and sliced veggies.
Soak your noodles for about 10 minutes until they are softened and loosen up.
Keep the vegetables cookin' until you can nearly smell the carrots sweeten up.
Add in your soy sauce and curry if you like.
Stir in your softened noodles and let your flavors meld together. Salt and Pepper to taste and serve when it is all hot and soft!
I made this dish with Red Curry, but I think next time I will try Yellow Curry. It may suit the vegetables better.
While cooking this dish for the working P-Funk I drank my red wine and listened to Anthony Bourdain "No Reservations" in the background. I have decided he is my new cooking buddy, and one should always have a cooking buddy. Do you have one?