Day One:
Before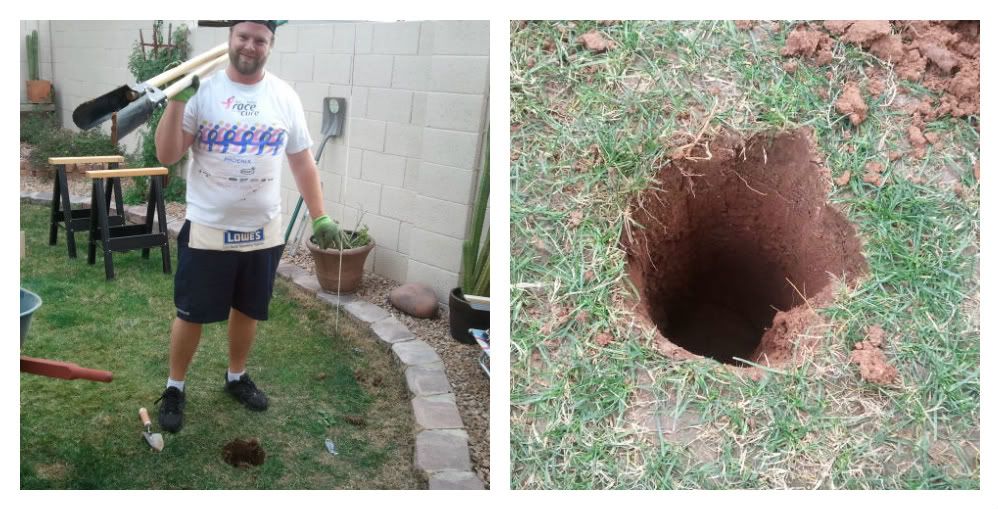 Mr. Haire wins an award (to be determined) for digging these holes on his own. They are 2 feet deep and that is AZ soil you see. Basically concrete.
Posts are in!
(note: my cement carving did not last the next morning)
Day Two: The Dudes Arrive
Tools with Coffee...
These guys rocked that pergola. Pat almost lost a thumb to Richie's drill, but there was nothing but laughter, advice and good ol' chummin' that happens when hungover guys start on a project together.
Tools with Beer...
I am so thankful to have friends that will come over, kick some major lumber ace for a sandwich and beer. I hope we can repay everyone that helped with a similar act of kindness! Watts, your next!