P
-Funk and I didn't ask for Fine China for a wedding gift. He said we have too many dishes as it is and I will need a storage unit for my dishes alone. But, now I wish more than ever we had. We are hosting Thanksgiving this year and I don't have enough of any set to fill the table(s). So, I had to get creative. I am mix and matching sets I inherited from 2 different grandmothers to make a perfect harvest setting.
Below I coordinated the napkin color with the largest plate, looking for the cleanest contrast with the smallest.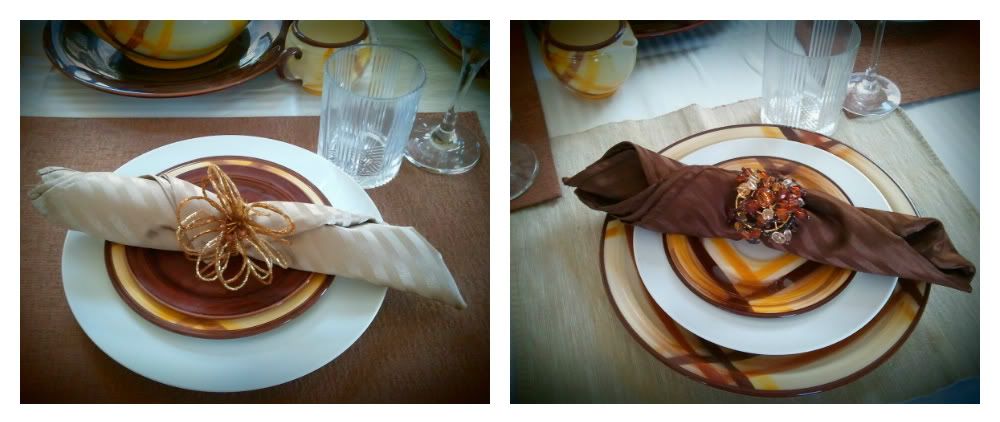 I really like the way the entire table came out.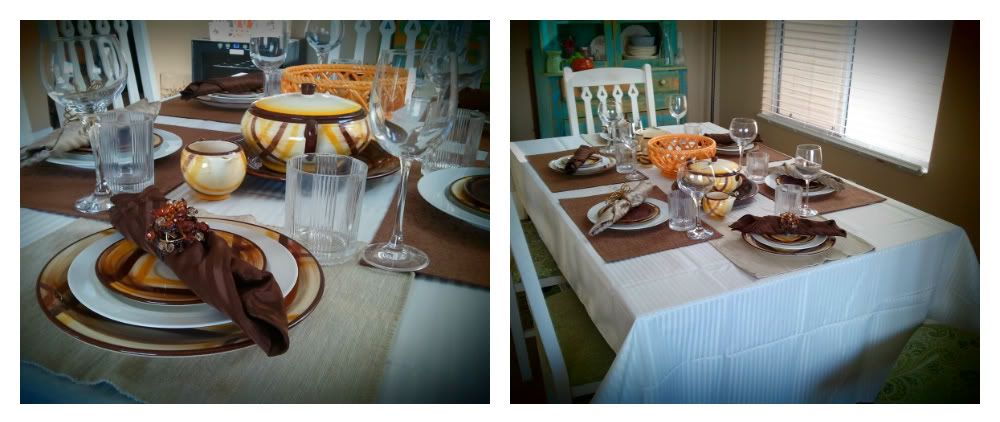 There are a few things missing, like a carved turkey, and mashed potatoes, and
an entire table
. I have about 11 people coming over for Thanksgiving this year! The other table we have available is a round/oval table, so we are going to make a "T" with them. This is will provide plenty of room for all the delicious food, wine and love that will surely be surrounding the table this year.
The only thing I need more of are place mats, napkin rings, and possibly silverware. Sounds like a few shopping trips to Create & Barrel and Ikea are in my future! *Heaven help me!* I might also go to GoodWill to look for a drink cart, just to place items that are taking up space on the table.
Do you have any Turkey Day tips? Please share! I need all the help I can get!