Here is a little Thanksgiving sneak peak! I am thrilled about the color pallet and I think this will be a GREAT Thanksgiving. Stay tuned for place settings and Thanksgiving traditions! I need to do a trial run, right? Of course!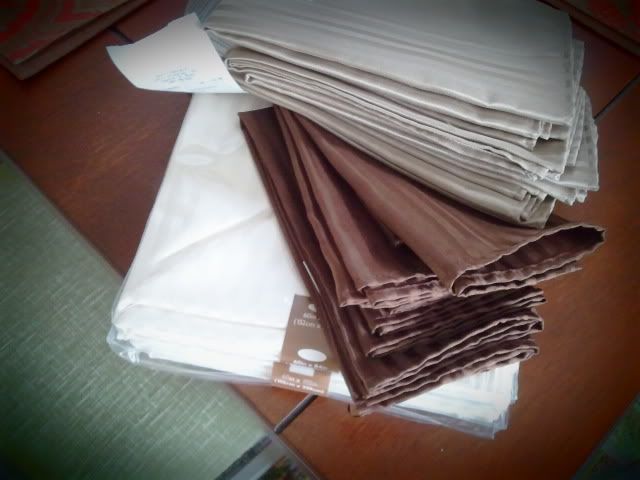 Also, I am no longer unemployed effective 11/14, so I am going to have a whirlwind of a week next week, getting everything ready for guests arriving
and
Breaking Dawn pt. 1 coming out.
To be completed this upcoming week:
Wash Windows - 5 Haboobs this year did a number on them!
Misc. Gardening
Thanksgiving Table Trial Run
Wash Table Linens (after trial run)
Email Thanksgiving guests about attendance
Deep clean bathrooms and kitchen (I won't be the only person using these spaces)
Grocery Shopping- Weekly and Turkey Day
Mail Baby gift to Emily
Get work wardrobe ready
Buy meat thermometer at Crate and Barrel
Make burlap table runner
Research side recipes
Pair up dishes
Make Chalkboard Wine Glasses (I am a little grossed out by chalk though)
*Deep Breaths