The past month has been tough for the Haires, we have clipped coupons, eaten in, ate left overs and kept the A/C at the all time high temperature for low bills. Pat worked crazy amounts of overtime and I played housewife. So, with my new job starting Monday, we decided to celebrate... with a coupon. We did our morning chores (meaning I swept and Pat napped for 2 hours) and headed to our favorite spot in Phoenix!
Postinos
on Central.
We had our "e-posse" coupon for a free Bruschetta Board, and it is the only thing we get, unless it is brunch, in which case we order the Farm Scramble. I believe said Scramble is the perfect hang-over cure.
My darling husband and I sat on the patio, enjoyed the reggae musical selection and our $5 afternoon libations. Pat had the Warsteiner Pilsner and I had the Ca Del Sarto Pinot Grigio which was fantastic. The hipsters we prevalent and the service was great, like always!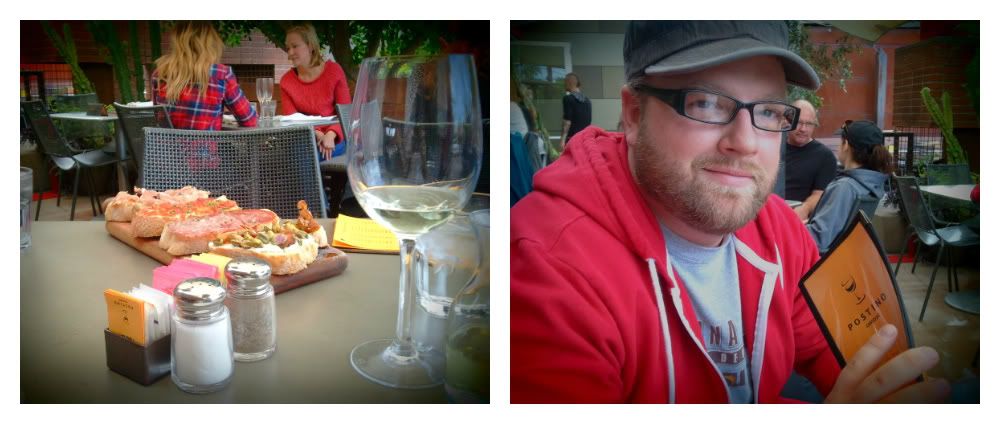 After another beverage each, we decided to walk it off down to our favorite Central stores and by the time we got to
Smeeks
, we needed another beverage. Pat had a Coca-Cola and I a Dr. Pepper.
It was a perfect November afternoon with the man I love.